My love for travel comes naturally from a childhood of adventures with my parents. So this month, my mom is doing a guest blog for me as I am a *little* busy getting ready to move back to Ohio and preparing for my first NYNOW trade show all within the next few weeks. My parents live in Florida which has perfect weather eight months out of the year but it is it is rainy and humid from June through September so they spend most of those months traveling. They just did two weeks in Northern California and Oregon. Do you realize how much land there is north of San Fran in California? To me it always feels like CA ends with San Fran but that is not even close to the truth. Summer temps in this area are mid-60's to 70's every day and low humidity which my parents love. So here is a recap of their adventure, enjoy!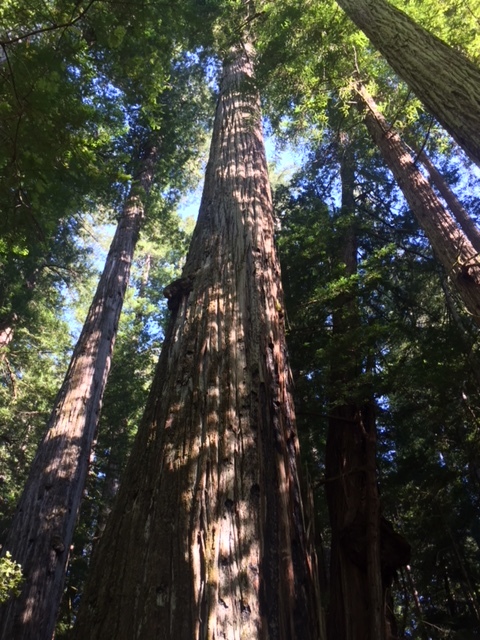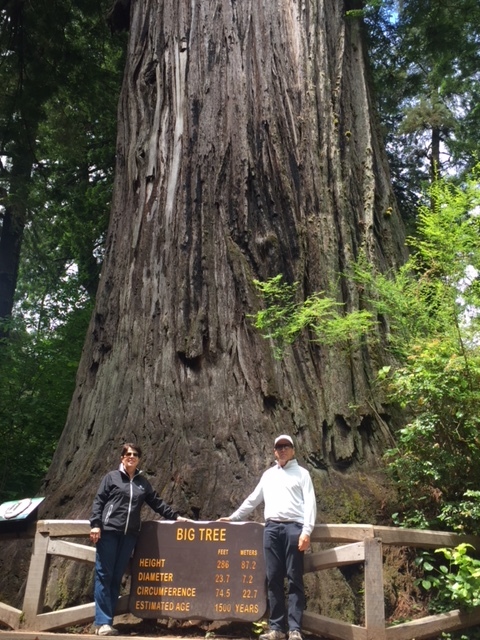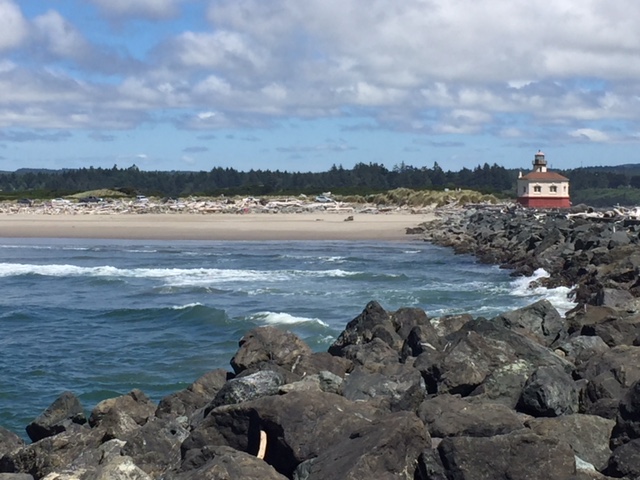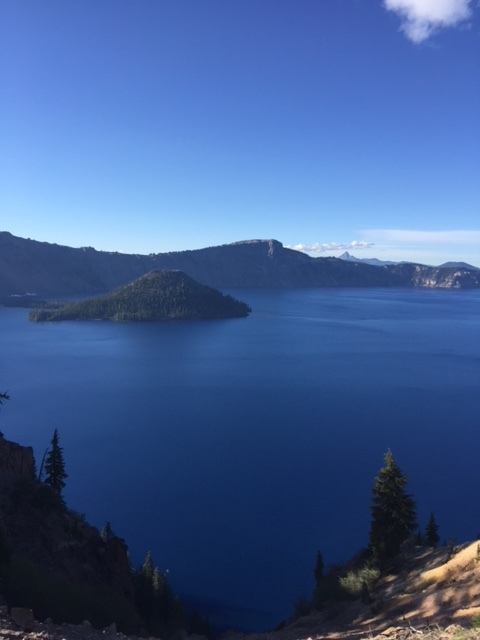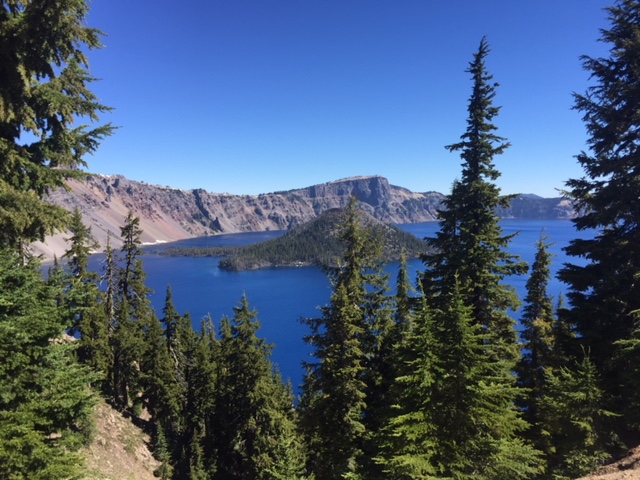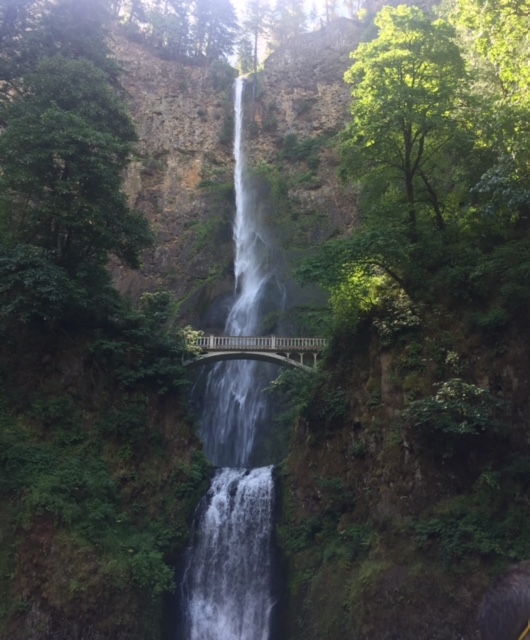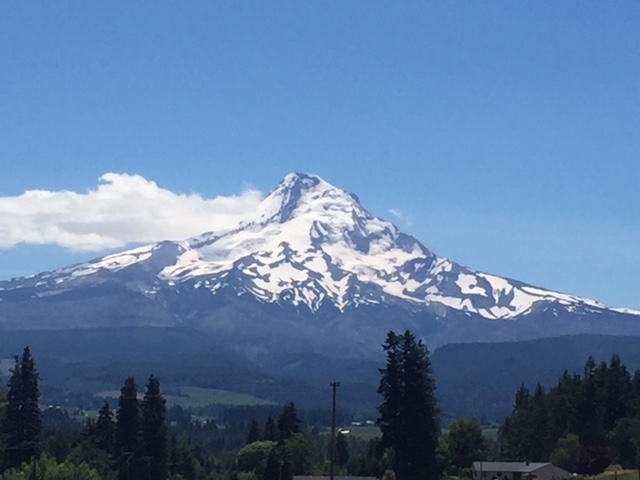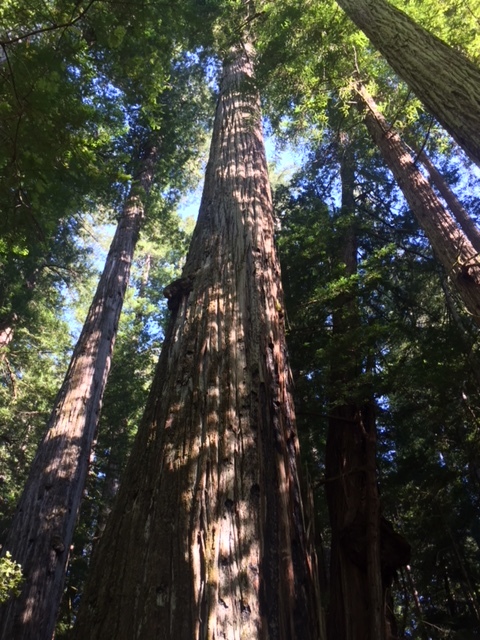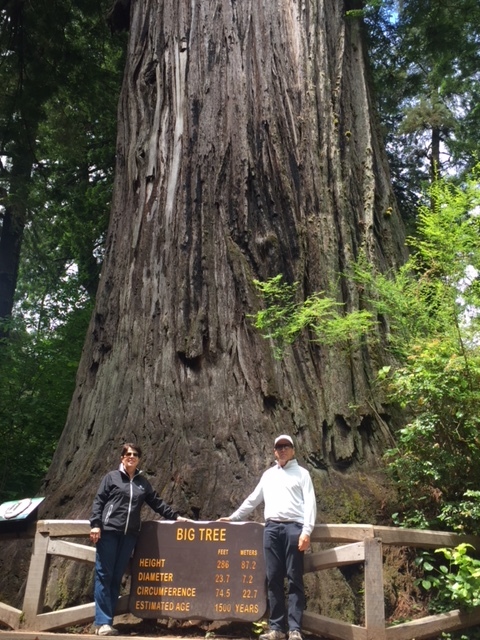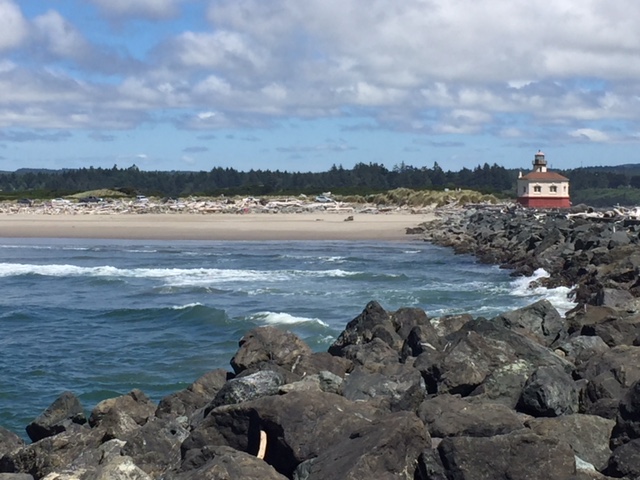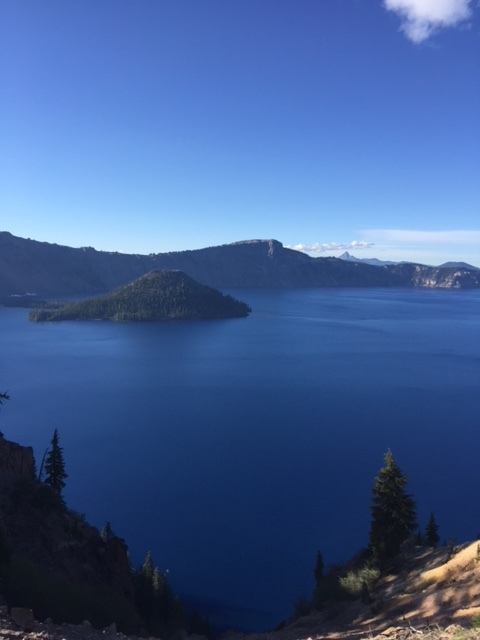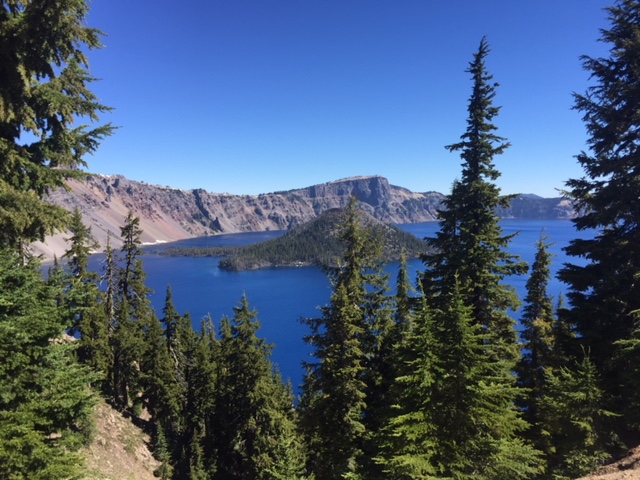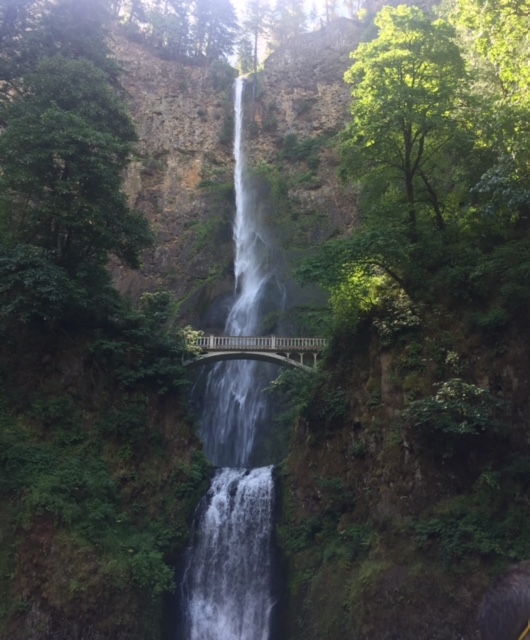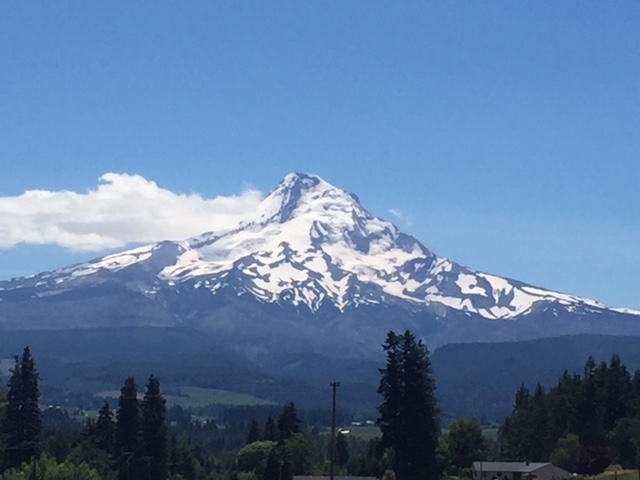 Northern CA
We started our trip by driving from the San Francisco Bay area towards Oregon on 101N. First stop, the Redwood Forest – some of the oldest and biggest trees we have ever seen. I found a map of a scenic drive from Leggett to a bit north of Eureka which was a great guide of the area. We stayed at the Carter House Inn in Eureka and had a great dinner at Restaurant 301 in the Inn. Some of the highlights of this area were:
- Avenue of the Giants off 101N starting north of Garberville. Stop at the Visitor's Center two miles south of Weott for good information and specific directions to some of the famous trees
- Lady Bird Johnson Grove in the Redwood National Park (north of Eureka). This was a favorite of mine!
Southern Oregon Coast
Next, we continued north and began our exploration of the southern coast of Oregon. The Samuel H. Boardman State Park (a 12 mile stretch along the southern Oregon coast) is a great place to stop - it has some amazing viewpoints and short hikes. We also golfed three mornings at Bandon Dunes Resort (we love to golf and this was perfect). One afternoon we drove to the Oregon Dunes National Recreation Area near Reedsport and hiked over the dunes to the beach. Another afternoon we stayed local in the Bandon area and explored the Coquille River Lighthouse and the town of Bandon.
From Bandon, we moved east to Crater Lake National Park. This place is absolutely beautiful -the lake water is so blue! It is almost 2,000 feet deep and the caldera surrounding it is almost 2,000 feet high. We spent one full day exploring the park. There is a 33 mile long rim road surrounding the lake with 30 viewpoints along the way. We hiked the Cleetwood Cove Trail down to the lake and took a boat ride around the lake (note: you need to make boat reservations ahead of time). It was definitely worth doing as we got a very different perspective from the lake. Finally, we drove to the Pinnacles Overlook and did a short hike to Plaikni Falls.
Bend, OR
Next stop was Bend - we really liked this city. It is along the Deschutes River and there was a ton of activity along the River Walk on a beautiful summer day. Before we got into the city of Bend, we stopped at Mount Bachelor and rode the chairlift up to the top for amazing views of the surrounding Cascade Mountains. We had lunch mid-mountain and then hiked down. Our hiking reward was a stop at the Deschutes Brewery in Bend. We had a wonderful dinner at the Drake Restaurant with a drink before dinner at the very unique and tasty McMenamis Old St Francis School. We found great coffee and bagels at Thump Coffee the next morning.
Portland, OR
From Bend, we headed north towards Portland with an afternoon stop in the Willamette Valley for wine tasting. There are a ton of wineries to visit – the two we visited were Domaine Serene near Dayton and Chehalem in Newberg. Both had great wines. Domaine Serene is an amazing venue for tasting wine. Reservations were not required for either of these venues. The Red Hills Market in Dundee was a great stop for lunch.
Our final stop on this trip was Portland. We stayed at the Duniway Portland Hotel, which was a boutique hotel in a great location. We spent our first full day exploring the Columbia River Gorge National Scenic Area and Mt. Hood. We followed Historic US 30 as much as we could (there are currently some road closures due to a big fire in the area last year). Some of the sites we visited and really enjoyed were the Vista House at Crown Point, Latourell Falls (we did a short hike in this area), Multnomah Falls (one of the highest falls in the US, the surrounding area is closed due to the fire but there is a viewing area that is still open) and Bonneville Dam (the fish ladders were really interesting to see and learn about). From here, we continued on to the town of Hood River. We had a great lunch and a beer at pFriem Brewery. Then we took the Mt Hood Scenic Byway (Rt 35 south to Rt 26 west, back to I-84 at Gresham) back to Portland. There were some great views of Mt Hood along the way, as well as a ton of fruit stands – part of this area is called the "Fruit Loop". We stopped at the historic Timberline Lodge near Mt. Hood – what an amazing place when you consider when and how it was built. This total route is approx. 160 miles so my suggestion is to leave early! Having said that, we made numerous stops and were still back in Portland by 6 pm.
We spent another two days exploring the city of Portland Some of the things we did and enjoyed the most included:
- The Best of Portland Food Tour by Eat Adventures (I recommend doing it early in your visit as they have great advice about places to go in Portland)
- Walking along the Tom McCall Waterfront Park (a great after dinner walk)
- Wandering through the International Rose Test Garden and Hoyt Arboretum in Washington Park
- Exploring the Pearl District's architecture, shops and restaurants
Places to Eat in Portland:
- For dinner: Higgins Restaurant & Bar and Q Restaurant
- Voodoo Donuts and Blue Star Donuts (both were good – and very different from each other!)
- Breweries: Deschutes, 10 Barrels, Ecliptic, Rev. Nat's Cider
- St. Honore Bakery
- Coffee: Stumptown
- Ice Cream: Salt and Straw and Ruby Jewel Scoops